PSHE
It is important that everyone looks after their mental health and well-being. There are many things you can do every day to improve and maintain your mental health.
Every day we try to eat healthily, take exercise and brush our teeth, all to keep ourselves physically healthy. Well, doing something every day to keep your mind healthy is just as important.
Breath, Think, Do with Sesame
This is a resource app for you to share with your child to help teach skills such as problem solving, self-control, planning, and task persistence.
This app is part of Sesame Street's Little Children, Big Challenges initiative, which aims to provide tools to help children build skills for resilience, and overcome everyday challenges and more stressful situations and transitions.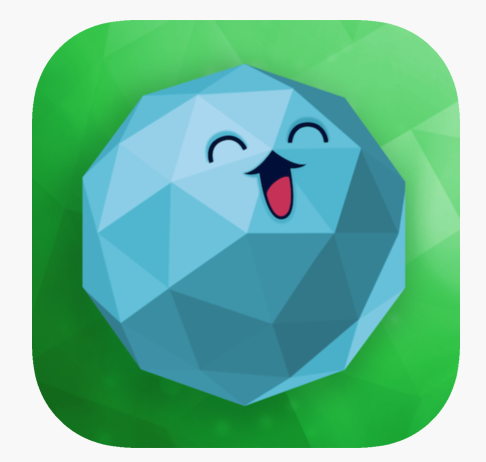 Mindful Powers™
An award-winning, kid-first, holistic approach to helping young minds learn and practice mindfulness so they can respond more effectively to stressful situations through the power of play. Built on a skills-based approach that helps children in early and middle childhood build a healthier relationship with life, stress, and anxiety, Mindful Powers™ empowers kids to bring calm to their lives at the touch of their fingertips.
Children's Meditations
Children's meditation app includes 6 completely free children's bedtime meditations, plus many more mindfulness meditations to soothe, relax and calm when feeling anxious.
It features a number of children's bedtime meditation stories by best selling children's audio authors
PSHE Curriculum Intent

At St Gregory's Catholic Academy, we understand the importance children's knowledge surrounding PSHE. Our curriculum for PSHE works to meet the needs of our pupils within the diverse society they live in. The curriculum is vital in allowing children to develop mentally, socially and emotionally. An integral part of the curriculum is supporting the development of self-esteem and confidence of the pupils, supporting the self-efficacy of individuals. The curriculum offers the opportunity for children to become prepared for the wider world including gaining an understanding of their rights and responsibilities, money and how to take care of the environment. Our new bespoke curriculum aims to enable children to be independent, curious and confident individuals.

Implementation

We believe that PSHE plays a vital part of Primary education and our Catholic values, therefore quality PSHE teaching is taught explicitly in KS1 and KS2 across the year within weekly lessons, and part of the wider curriculum in EYFS. Circle time is used to discuss arising issues within the wider world, important news events and real-life concepts allowing children to debate, question and discuss.
Our bespoke PSHE curriculum is based on guidance from the PSHE Association, new statutory guidelines and our school's context, we also use the 'Jigsaw Approach to PSHE'. It encourages pupils to become confident individuals who can make informed decisions about their health, environmental and social issues. The three core strands cover Health & Well Being, Relationships and Knowledge & Understanding of the World. Within each strand, children are taught about culture and diversity, character and resilience and citizenship. Our PSHE ' promote the fundamental British Values of democracy, the rule of law, individual liberty, mutual respect and tolerance of those with different faiths and beliefs' in accordance with the Department of Education.
Impact
Our approach to teaching PSHE means that our curriculum and coverage is relevant to children living in today's world as it helps them to understand and be equipped to cope with issues like body image, cyberbullying, bullying, and internet safety.
Our children will have a wider knowledge of themselvsnapshot-map-3-11-with-attainment-descriptors.pdfes and the world around them. Showing acceptance and understanding to others, but also understanding the importance of self-thoughts and feelings. By taking a whole school approach, this means that our children are deepening their knowledge of PSHE throughout their time at St Gregory's.